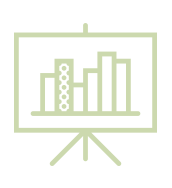 FUND MANAGEMENT
CAPITAL MANAGEMENT
At Think Big Capital we focus on achieving cost reductions and increased revenue for our clients in all of our optimization processes.
OUR MISSION
Our mission is to provide made-to-measure investment opportunities, carrying out a personalized, detailed analysis of every project to achieve maximum profits. We also place an emphasis on professionalism, transparency and efficient management in the way our team of consultants personally attends to each and every one of our clients' needs.
THINK BIG MANAGES:
PORTFOLIOS – INVESTMENT FUNDS – ASSETS IN BARCELONA, MADRID, IBIZA AND MARBELLA
THINK BIG HANDLES THE FOLLOWING SERVICES:
• Project management
• Asset optimization and profit
• Market research and prospecting designed to identify the best investment opportunities and track market evolution
• Asset selection and appraisal
• Portfolio development and implementation analysis
• Portfolio risk control (alarms)
• Dividend management and payment of return on capital
• Supervision and planning of the sale of assets
• Reporting including asset statements
DO YOU NEED OUR SERVICES?
Contact Think Big's Investments Department now, or fill in the form and we will respond to you as soon as possible.